INTERACTIVE WINDOWS AND MIRRORS FOR FASHION STORES
The Future of Fashion Stores
Fashion Stores are continually looking for new ways to advertise, inform and entertain. To be able to compete with ecommerce stores need to provide exciting experiences. Sense let's you interact with your customers 24/7. With Seloy Live glass screens and mirrors you can create unique store promotions that are more distinguishable than regular displays.
Seloy Live customised glass products can be used for:
Store promotions
Digital signage
Interaction 24/7
Fitting rooms
Brand awareness
Seloy Live products can be used instead of:
LCD screens
LED screens
Transparent LED Displays
LED glass
Media facade
Regular smart glass
Recommended products:
SHINE Interactive mirror
SENSE Augmented interactive window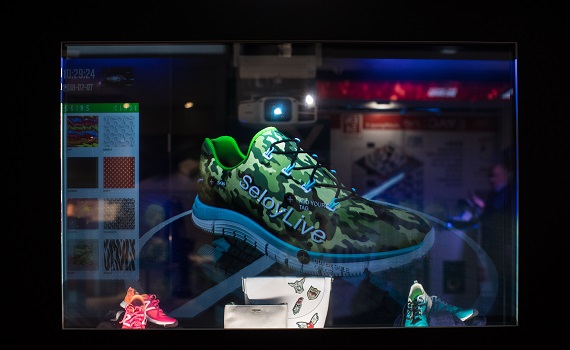 SENSE
Make your storefront window stand out with Sense.
SENSE
Sense invites to interact.