INTERACTIVE WINDOWS AND MIRRORS FOR SPORTS FACILITIES
The Future of Sports Facilities
With Seloy Live glass screens and mirrors you can create unique experiences that are more distinguishable than regular displays. And when they're switched off, they look like traditional windows or mirrors. In a sports facility you very often have large mirror surfaces. You could hide screens behind those mirrors and only use them when needed. A customer could find their workout program from the screen and play it from SHINE.
Seloy Live augmented windows and mirrors can be used for:
Customer engagement
Digital signage
Atmosphere
Entertainment
Brand awareness
Seloy Live products can be used instead of:
LCD screens
LED screens
Transparent LED Displays
LED glass
Media facade
Regular smart glass
Recommended products:
SHINE Interactive mirror
SENSE Augmented interactive window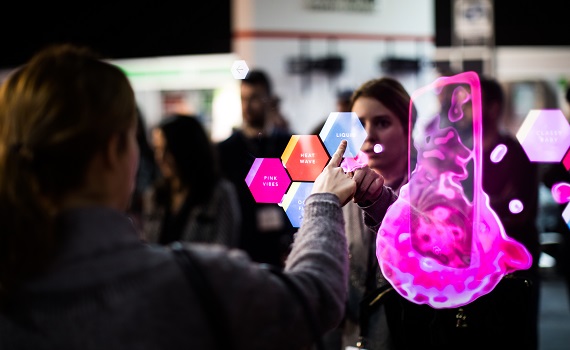 SHINE
Shine interactive mirror can be made in various shapes and sizes.