SHINE FRAME
SHINE FRAME is a magic mirror. When the display hidden behind the mirror is switched on, its content becomes visible through the mirror. The mirror itself continues to provide flawless mirror quality even when the professional grade display is switched on, with its image still clearly visible. SHINE is also available with touch functionality for interactive applications.
Available sizes: 43" and 55"

43": 101 x 61 x 11cm
55": 128 x 76 x 11cm

43": 25kg
55": 37kg

Mirror feature

Frame options: black and birch
SEEING IS BELIEVING
Watch Shine Frame in action
SHINE INTERACTIVE MIRROR
A mirror increases the feeling of space and is a convenient interior design element, but a SeloyLive SHINE is a mirror that feels alive. You can augment the reflection with video and photo elements and with added capacitive touch technology, you can make the surface interactive. The special coating reduces fingerprints away and makes your mirror easy to clean. SeloyLive Shine is also BIG: the screen size is virtually unlimited by adding multiple frameless screens. Make your future bright with Seloy Live SHINE!
How does it work?
SHINE is a customised mirror solution product that augments existing professional displays – a unique proposition that is not limited to the size or shape of a display. When the content is switched off, SHINE functions and looks just like a regular mirror. An integrated touch feature ensures that SHINE's semi-transparent mirrored glass can support up to 100 touch points with a response rate of 5 ms. It is also available without touch functionality.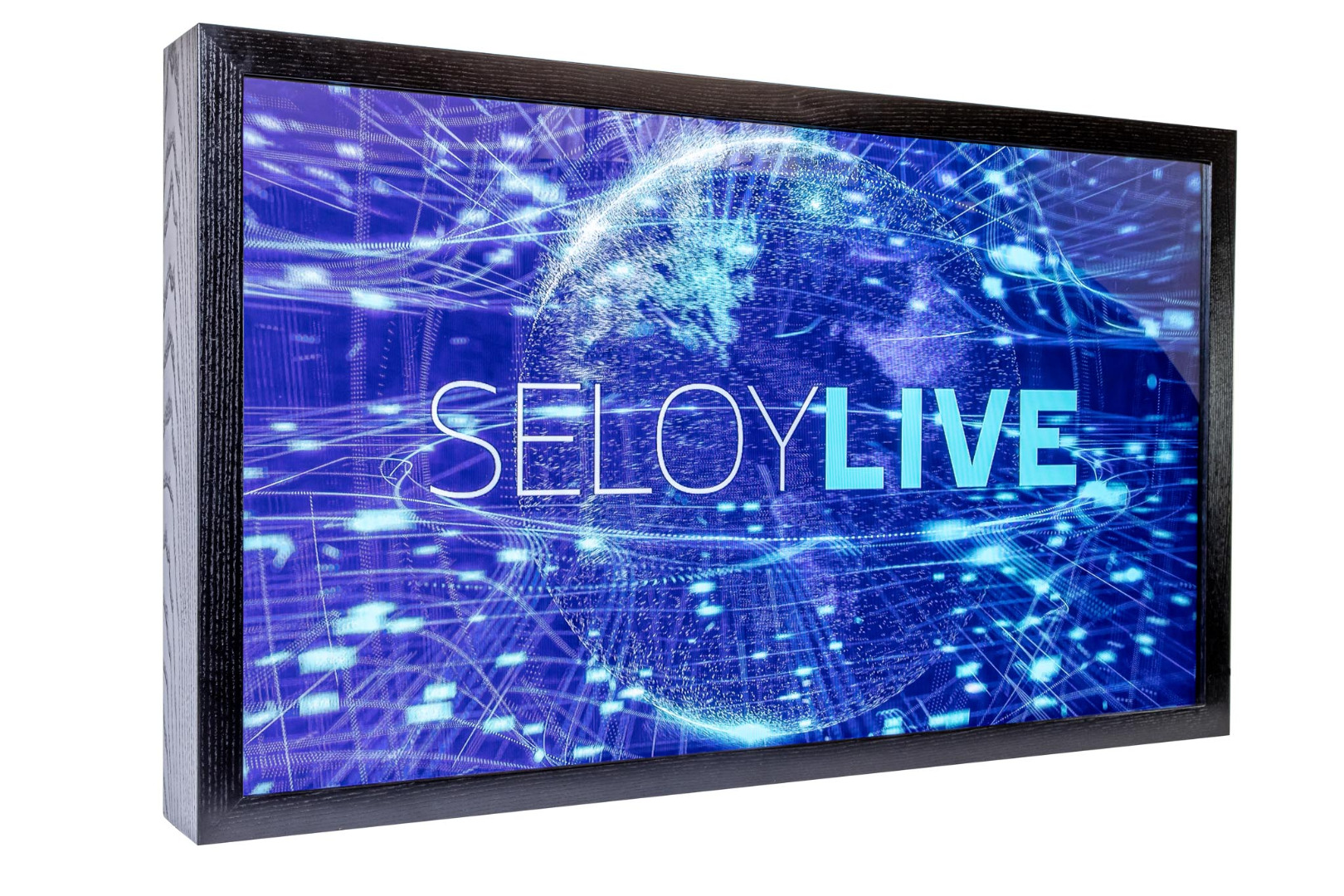 Shine smart mirror
Smart mirror with black frame suits every home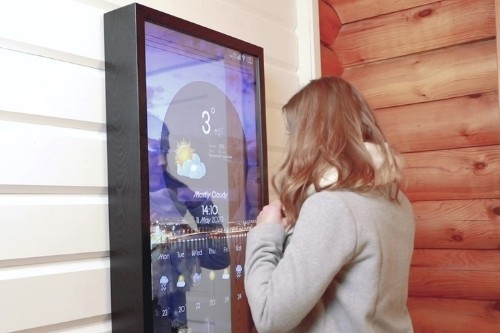 Check the weather forecast
SHINE can be used like an info screen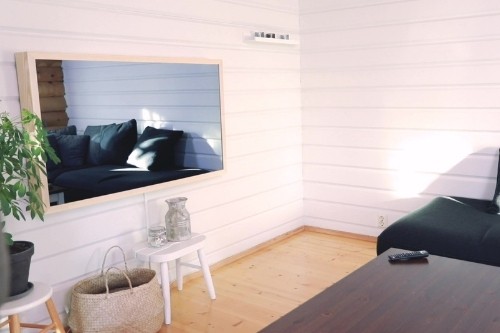 Smart mirror complimenting the interior design
When the screen is turned off, it turns into a decoration element.
FEATURES
Resolution: 1920×1080, Full HD
Brightness: 700 cd/m2
Content management system: Yes
Connections: HDMI (3) | DP | DVI-D | USB 3.0 | RJ45
WiFi: Yes
Speakers: Yes, 2 x 10W

Power consumption:

85/125 "
Mounting: VESA 200×200 / 300×300 (included)
Warranty: 1 year