INTERACTIVE WINDOWS AND MIRRORS FOR RESTAURANTS
The Future of Restaurants
Customers don't come to a restaurant just to get something to eat. To create an experience you need to be able to provide something new and memorable. SENSE in the outdoor window would let potential customers see whether there are free tables or book a table. SHINE could be used on the walls so you could order directly from the screen, or to read about specials and promotions. Static glass walls could be brought to life with SENSE by projecting atmospheric content onto the glass and switching transparency for more privacy.
Seloy Live products can be used for:
Restaurant promotions
Entertainment
Customer engagement
Digital signage
Interactive glass facade
Brand awareness
Seloy Live products can be used instead of:
LCD screens
LED screens
Transparent LED Displays
LED glass
Media facade
Regular smart glass
Recommended products:
SENSE Augmented interactive window
SHINE Interactive mirror
SENSE
Bring your static windows to good use with Sense.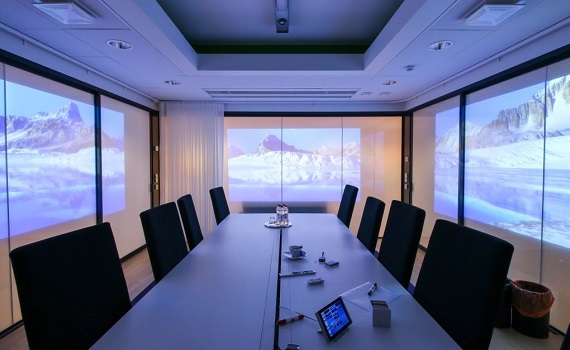 SENSE
Make the walls come alive and create an inspiring atmosphere with Sense.